Hot Baby Products of 2018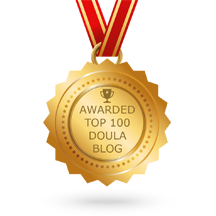 Hot Baby Products of 2018
All mothers and father's can agree, preparation for a new child is one of the most exciting, yet time consuming things about pregnancy. As an expecting parent, we read books and blogs, go to birthing classes, check out the best mommy and me groups, discuss birth plans and so much more. But there's no denying, the funnest part of planning the arrival of your bundle of joy is shopping. There's nothing a soon-to-be mother loves more than being stocked up on items that will make life easier once the baby comes. Consequently, there is no shortage of "must haves" when it comes to the newest technology and trends in parenthood, but there are some products we just can't live without this year. Here are some of the most useful and sought after baby products of 2018.
The 4Moms mamaRoo Baby Swing
Any mom who expects to get anything done with a new baby knows a good swing is essential and you'll be adding this one to the top of your registry once you see all it can do. Still a baby care favorite, this product has actually been a hot commodity for new parents for the past few years. The 4Moms mamaRoo swing features an adjustable, egg shaped seat that coddles your newborn infant and provides stability and comfort to it's delicate body, while allowing it to grow with your child. The company's slogan for the swing "It moves like you do," is represented in the five unique speeds and motions it features, described as car ride, kangaroo, wave, tree swing and rock-a-by, Accentuating it's top-notch technological design, is an MP3 hookup compatible with almost any phone or media player, allowing you to play music of your choice directly from the swing itself. The mamaRoo swing's sleek style and color options will look fantastic in any nursery and it's lightweight, ergonomic design makes it easily transferable to any room in the house.
Spectra Baby S2 Breast Pump
Not all mother's breast feed, but for those who do, a breast pump is one of the most important tools you could ever have, especially if you are utilizing a doula or newborn care specialist. They make both manual and electric pumps and each style offers something different. When choosing a breast pump, there are so many factors to consider: Are you going back to work? How much do you plan on pumping? Do you want the ability to pump both breasts at one time? Part of the reason the cost efficient Spectra Baby S2 Breast Pump has been voted the best electric pump of 2018 is because of its versatility. With this pump, a breastfeeding mom can choose to express single or double breast. It also has a let down system, which helps your breasts to naturally release their milk supply, making pumping more efficient and less painful. The Spectra pump, which features a built in nightlight and timer, is also quiet in comparison to other electric pumps, promoting privacy and tranquility.
The Lullavibe
Yet another product that safely initiates great sleeping habits into your baby's routine, the affordable Lullavibe is a small, paddle shaped, vibrating mattress pad. It's easily portable and slips right under your baby's crib mattress, bassinet or co sleeping cradle. The Lullavibe has three vibration levels and has a built in, automatic timer that shuts it off after it lulls your baby to sleep with comforting, rhythmic pulses. It's battery operated, eliminating the need for any chords that could cause potential danger to your sleeping infant. Additionally, it's soft and padded, making it safe enough for your baby to hold onto, providing consoling vibrations while riding in the car. This hot product is popping up all over baby shower registries and we can see why.
The Owlet Baby Sock
This monitor provides you with a peace of mind you can't find anywhere else. The most crucial thing for a new mother is her sleep, which comes sporadically and not nearly often enough those first few months of motherhood. Even when your child develops a solid sleep routine, your maternal instincts have your internal alarm set on panic mode, leaving you constantly checking in on a baby who is peacefully slumbering. Newborn Care Specialist approved, The Owlet Smart Sock is a baby care product that provides new parents with information no other product can. The comfortable sock slips right into your infants foot, measuring its oxygen levels and heart rate with every beat. Not only does it deliver constantly up-to-date information directly to an app on your phone, it sends a real-time alert as soon as something changes. In a time when a new mom needs all the comfort and peace she can get, the Owlet Smart Sock allows parents to breath a sigh of relief knowing their baby is safe and sound.
The Do-it-All Car Seat
Babies and car seats; they go hand in hand like diapers and wipes and up until now, the constant in and outs have been a time consuming mess. Having to unfold a stroller and secure a car seat into it before you can shop, eat, or do pretty much anything at all is a huge pain. That's why we owe the genius who invented this life saving design a round of applause. The Do-it-All Car Seat is a completely safe, tested and regulated car seat that fits comfortably in your car and transforms directly into a stroller with the press of a button! If you are an on-the-go mom, this is one of those baby products you have to have. While it is on the pricier side of baby care, you get a two-in-one product and the ease it will bring to motherhood is absolutely priceless.
These are just a handful of the products that bring peace of mind to parenthood, but they are some of the most desired on the market this year. No product can ever replace a mother's touch or care, but these ones can definitely provide some much appreciated help.